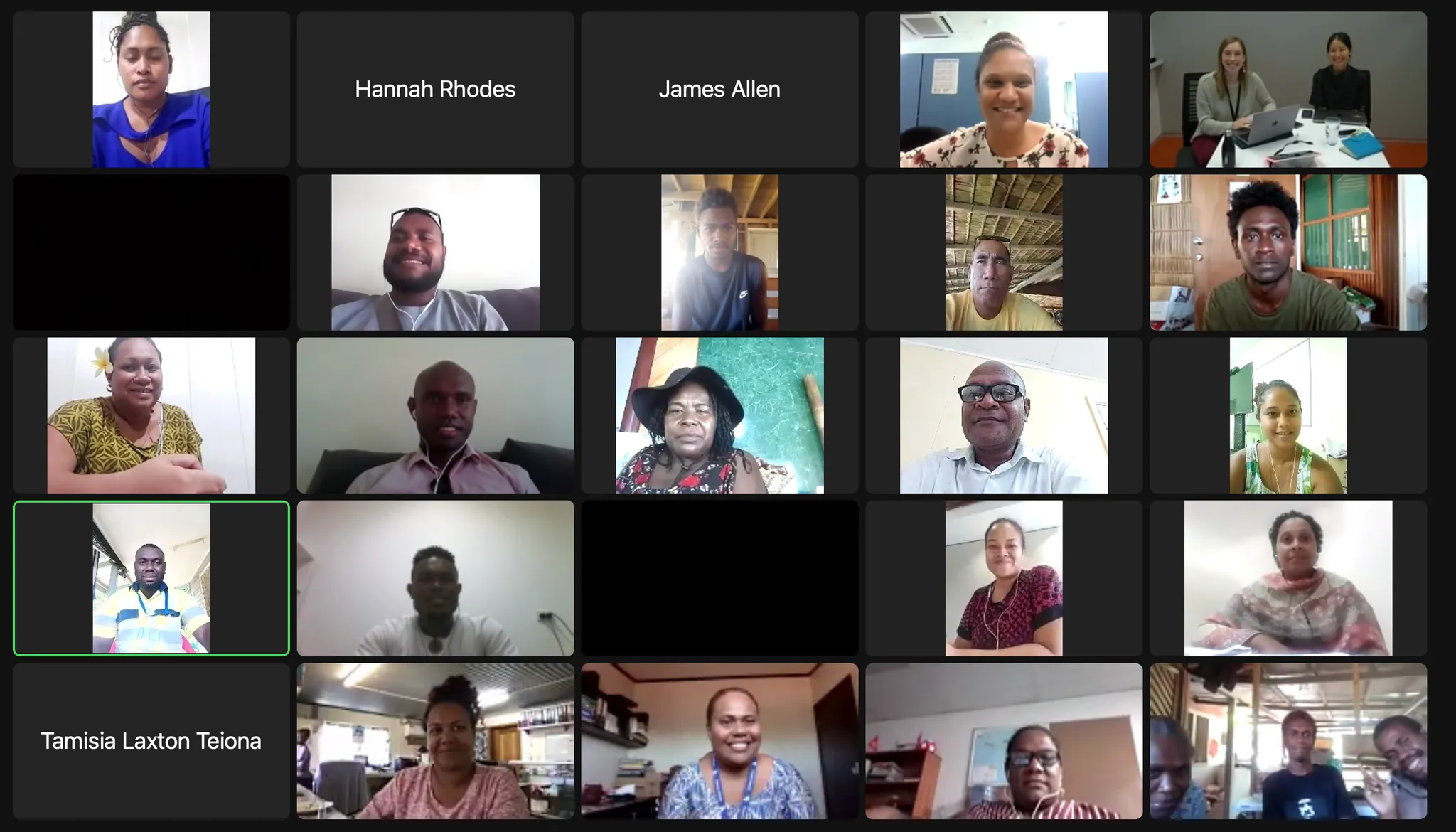 Yesterday, on 6th October, the Solomon Islands Chamber of Commerce and Industry and Meta (the parent company of platforms including Facebook and Instagram) launched a new pilot 'Lokol Bisnis Digital Marketing Scholarship Program'. The program targets representatives of SICCI member businesses across Solomon Islands who want to improve their online presence through social media platforms to reach new customers both locally and globally.
It builds on the partnership between SICCI and Meta, which last year delivered a 'Boost with Facebook' training workshop in Honiara for more than 80 local business communications and marketing professionals, and the 'Influen-shell' social media campaign, which showcased Solomon Islands businesses that have been using digital platforms to grow and stay resilient, particularly during the COVID-19 pandemic.
The Lokol Bisnis Digital Marketing Scholarship Program will support up to 50 representatives from SICCI member businesses, with the aim of helping them grow into tomorrow's digital marketing and communications leaders.
The first of its kind in the Pacific Islands, the Meta-led program will help build local digital capability for small businesses. The program includes dedicated training sessions with Meta experts and participants will have the opportunity to gain a professional certification in digital marketing through Meta's Blueprint program.
SICCI Chief Executive Officer, Natalina Hong, says "As a membership driven organisation and private sector representative in Solomon Islands, SICCI is pleased to continue this partnership with Meta, to help support the capacity of local business and encourage diversity of leadership in a growing digital marketing environment."
Solomon Alufooa, Owner of Legacy Press and a training participant, says, "In this virtual age, I've seen digital marketing has replaced most traditional marketing tactics because it's designed to reach today's consumers' needs both locally and internationally. Therefore, as aspiring business leaders we need to consider digital marketing as a tool to leverage our brand to the market. I anticipate establishing my business presence on Meta platforms, to help understand digital marketing fundamentals, create content, ads and leads to sales and marketing."
A spokesperson from ACLAR, also taking part in the training, says, "We really appreciate being awarded the Lokol Bisnis Digital Marketing Scholarship to participate in the Lokol Bisnis Digital Marketing Scholarship Program. We believe that this opportunity will help to improve our knowledge in this aspect of business operations and activities, therefore enhancing our online presence to promote and deliver our products and services more effectively."
Nick McDonnell, Meta's Head of Policy for New Zealand and Pacific Islands, says, "Across Solomon Islands and the wider Pacific, there are fantastic opportunities to grow the digital economy and help to boost resilience, innovation and economic growth. This is even more important as Pacific nations begin to welcome back tourists following the pandemic lock downs. We are delighted to continue working with SICCI to support and encourage Solomon Islands
businesses to harness digital platforms to grow and reach new audiences."
-Ends-


Solomon Islands Chamber of Commerce & Industry
1st Floor, Suite 213, Hyundai Mall,
Central Honiara,
P.O.Box 650,
Honiara,
Solomon Islands
T: (+677) 39542
T: (+677) 39543
F: (+677) 39544
E: services@solomonchamber.com.sb