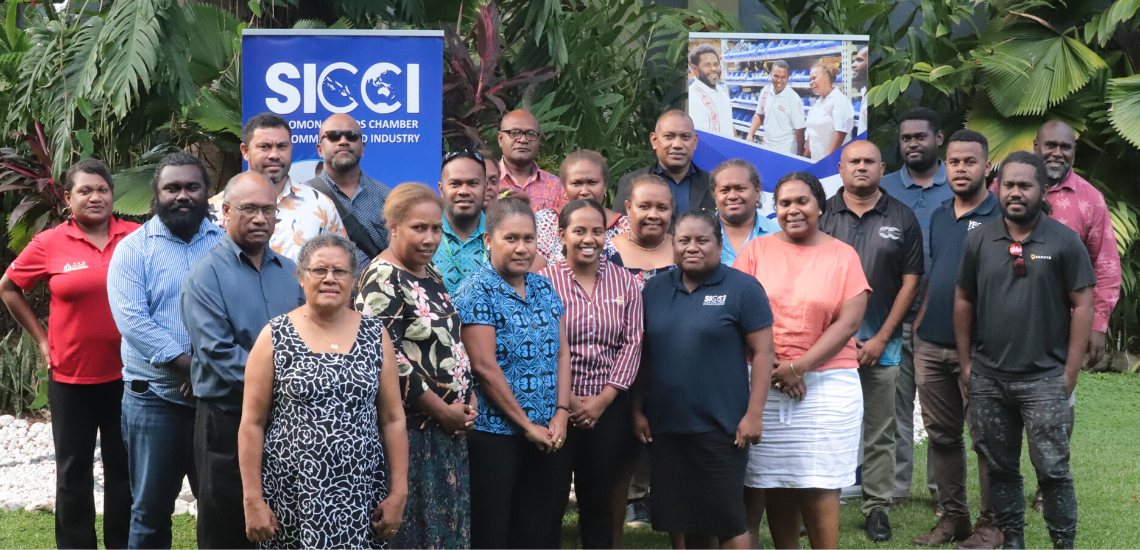 The Solomon Islands Chamber of Commerce and Industry (SICCI) successfully completed two-days of the Essential of Directorship Programme this week (Wednesday 16th to Thursday 17th) in Honiara with twenty-three participants representing different sectors.
As an organization that strives to achieve excellence in governance, the Solomon Islands SICCI is again offering delivery of the Essential to Directorship Programme with the two-days completed this week and two more days in February 2023.
SICCI has been delivering the Essential to Directorship Programme since 2018 in partnership with the Institute of Directors, New Zealand (IODNZ). This year the training will be delivered online by experts from IODNZ and will cover modules on Governance Essentials, Strategy Essentials, Finance Essentials and Risk Essentials.
SICCI Chief Executive Officer (CEO) Natalina Hong maintained that the Essential of Directorship Training is a flagship for SICCI delivered for its members.
"The significance of the directorship program is the development of quality corporate governance that can impact growth of organisation and leadership in the private sector and economy.
"Personally, when I started my role as CEO at SICCI this program also had a tremendous impact on my understanding of the role of the SICCI board on governance and how I should deliver the SICCI strategy for members, to reach the vision of growing a vibrant private sector," Ms Hong said.
This programme offers a comprehensive introduction to boardroom governance. Its exposes participants to international best practice in developing organizational strategy, oversight of finance, managing risk and assessing performance.
Ms Hong highlighted that the Chamber is committed to improving Boards and company owning structures through Directorship Programme.
"As the peak body representing private sector in the country, the Chamber is proud to be offering this high caliber programme in the Solomon Islands," she said.
SICCI Board members and CEOs have participated in this programme since the first delivery.
The SICCI CEO acknowledges sponsors Our Telekom, Bmobile, Bank South Pacific (BSP), South Pacific Oil (SPO), Heritage Park Hotel and Solomon Ports for supporting this year's programme.
SICCI also acknowledges the Institute of Directorship New Zealand for partnering with the Chamber again to deliver this programme for Solomon Islanders.
First delivered in-country in 2018, participants have come from various industries in the country including construction, tourism, agribusiness, industrial goods, water and power utilities, fisheries, media, telecommunication and Government ministries and agencies.
Solomon Islands Chamber of Commerce & Industry
1st Floor, Suite 213, Hyundai Mall,
Central Honiara,
P.O.Box 650,
Honiara,
Solomon Islands
T: (+677) 39542
T: (+677) 39543
F: (+677) 39544
E: services@solomonchamber.com.sb