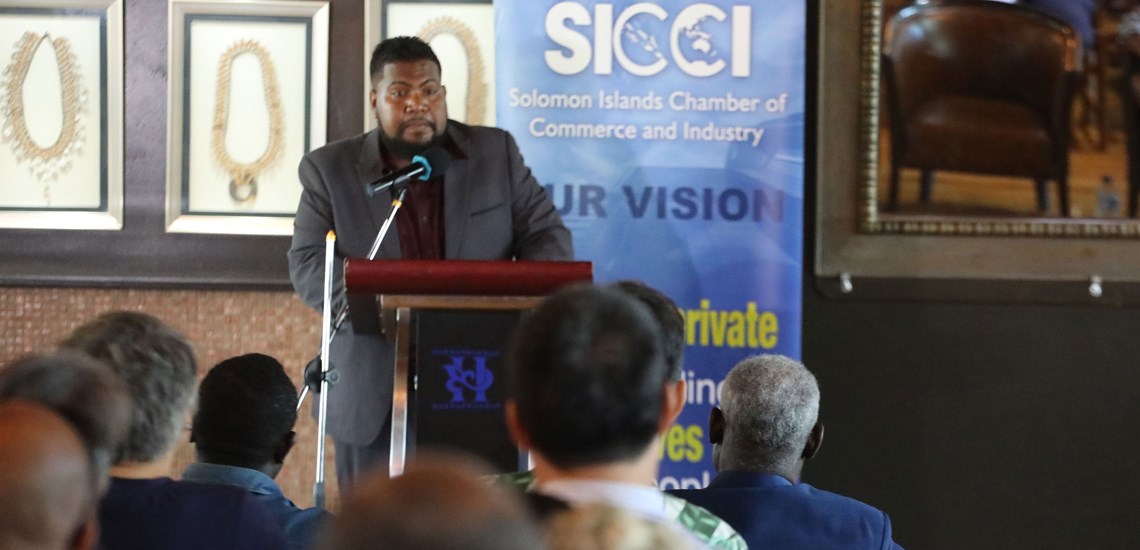 Solomon Islands Chamber of Commerce and Industry (SICCI) welcomes the recent Payment System Bill passed by National Parliament as a massive step towards progress towards modern digital payment system that will positively impact the private sector.
Nowadays, it is impossible to live or operate a business in modern society without digitizing and safe transfer of money, and the passing of the bill facilitates improvement and further digital innovation to payment system. SICCI applaud the act as a progress for financial and digital infrastructures development for the country.
Chairman of SICCI, Ricky Fuoo said, "Businesses have been waiting on these legal reforms for a while, and to see such bill prioritized this year, given that there are few legislations been passed recently in parliament is reassuring for businesses. Definitely it will impact on ease of doing businesses in Solomon Islands in terms of digitization of payment."
Currently Solomon Islands doesn't have a payment system in place to facilitate electronic transfers between banks or customers from different banks. The common practice instead is for manual bank cheque payments. The bill as an act provides enabling policy and regulations, where process would allow for safer and efficient process though digital systems, bypassing delays and availability of funds.
Fuoo adds, "It is a crucial step to open up for further digital innovation, modern efficiency and safe transactions for businesses and individuals, especially as we face business and economy recovery in the private sector."
Removing the current outdated legal barriers, provides for more viable framework that will foster business operation in a modernize system like the rest of the world.
SICCI's Chief Executive Officer Natalina Hong acknowledges the challenges government has as it continues to bring legislative bills to parliament, as COVID19 restrictions eases and looks forward to the implementation of policy on business sector.
"The government's decision is timely as local businesses are still feeling the strong effect of global and local disruptions, with real threat of tough times ahead to maintain business operations. Digitization of payments systems will bring some positive way ahead," she said.
SICCI understands that with this legislation the role of Central Bank of Solomon Islands will expand to monitor and regulate transactions under the bill.
SICCI as a peak representative of the private sector has been advocating to remove legal barriers that hinders modernization of the national tax and financial payment systems over the years. Removing legal barrier to ensure a modern function system, encourages efficient and safe payment transactions, and better environment for businesses and investments in Solomon Islands.
Solomon Islands Chamber of Commerce & Industry
1st Floor, Suite 213, Hyundai Mall,
Central Honiara,
P.O.Box 650,
Honiara,
Solomon Islands
T: (+677) 39542
T: (+677) 39543
F: (+677) 39544
E: services@solomonchamber.com.sb